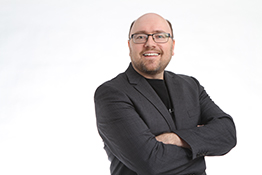 Joe Kinsella is an entrepreneur, technologist and executive from Boston. He founded CloudHealth Technologies in 2012 with the goal of disrupting the growing complexity of cloud computing. Under his leadership CloudHealth grew into a global cloud management leader, and in October 2018 he sold the company to VMware. He is passionate about Boston, technology, startups, baseball, and all things cloud (not necessarily in that order).

Joe was previously vice president of engineering at the Amazon-backed cloud archiving company Sonian, where he was a pioneer of using the multiple public clouds at scale, and also building one of the earliest Cloud Centers of Excellence (CCoE). He was also a managing director at Dell, where he led global engineering teams delivering multiple SaaS products, and VP of Engineering at SilverBack Technologies (acquired by Dell), where he helped pioneer remote IT management software.

He has the unusual distinction of having been a member of the "first Scrum team", as a founding member of the Easel Synchronicity team before the advent of the Agile Manifesto. He is an avid blogger, an advisor to the University of Massachusetts Boston Entrepreneur Center, a member of the Forbes Technology Council and a Boston CIO of the Year award winner.